The L672 Dementia Care Unit
Monday, 16 April 2012
Simple, reliable monitoring of confused patients
The Intercall Dementia Care Unit has specifically been developed to provide non-intrusive help for residents who may need assistance when they are confused. Although primarily used during the night, the L672 can provide 24-hour monitoring of patients without the need for constant intervention from your staff. It enables you to select a movement profile which is considered to be normal for a particular resident.
By controlling the lighting in the bedroom and en suite WC areas, the L672 helps guide a confused resident to the bathroom and back to bed without the need for staff to be in the room. If at any time the resident's movements do not conform to a pre-programmed normal behaviour pattern, an alarm is automatically raised to alert your staff through the Nursecall system. In addition, the unit can be configured to monitor bedroom and patio doors to alert staff immediately if the resident leaves the bedroom.
WMS can offer you free advice on all Intercall Nurse Call systems and products, helping you with the efficiency of your care home and care of your residents. You can contact us on 08450 622722 or by our contact page here, for free advice and a free quotation.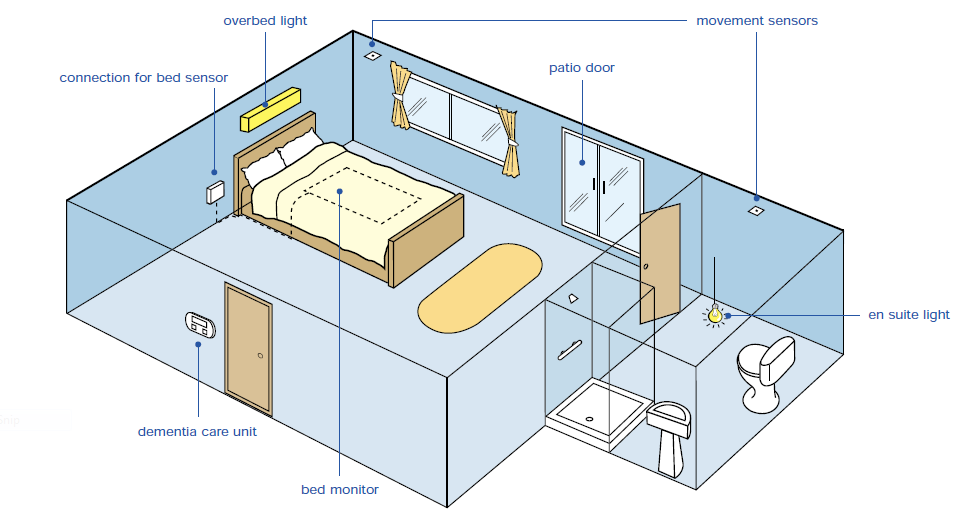 To be kept up to date with our latest news, product offers and industry insight please add your name and email address below. If you change your mind about receiving our email newsletters you can instantly unsubscribe by using the unsubscribe link in the email. Thank you.