Intercall IP Data Log
Monday, 16 April 2012
The Intercall L7700 IP16 power supply controller contains an embedded web server for system configuration and status.
All network activity is automatically recorded internally within the controller and maybe accessed via a web server. The embedded search facility allows a filter to be applied to this data log for retrieval purposes, data can be filtered by date, time, location and event type. The data may be shown on screen or downloaded and imported directly into an excel spread sheet. Additional CMS/IP monitor software can be purchased and loaded onto your own PC to enhance data presentation with further customise settings and reporting to interrogate the embedded data log and produce in depth trending and analysis reports.
WMS can offer you free advice on all Intercall Nurse Call systems and products, helping you with the efficiency of your care home and care of your residents. You can contact us on 08450 622722 or by our contact page here, for free advice and a free quotation.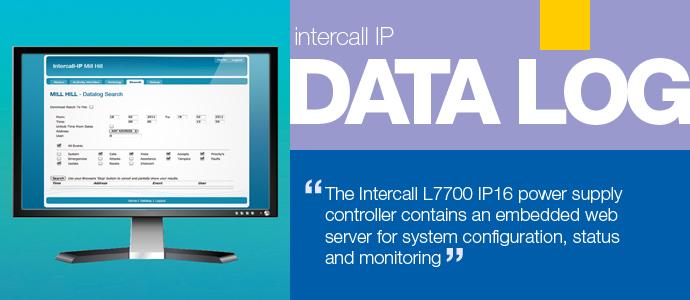 To be kept up to date with our latest news, product offers and industry insight please add your name and email address below. If you change your mind about receiving our email newsletters you can instantly unsubscribe by using the unsubscribe link in the email. Thank you.