EMCARE Conference 2011
Monday, 12 September 2011
WMS will be exhibiting at the annual East Midlands CARE Conference on Friday 23rd September 2011 at the Peepul Centre, Orchardson Avenue, Leicester, LE4 6DP.
There will be the opportunity to win in a free prize draw, a Planned Preventative Maintenance visit for the servicing of your Nurse Call system, whatever make, model or age.
For more details, come and see us at the Peepul Centre.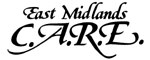 To be kept up to date with our latest news, product offers and industry insight please add your name and email address below. If you change your mind about receiving our email newsletters you can instantly unsubscribe by using the unsubscribe link in the email. Thank you.